WHEN ART MEETS SCIENCE. INTRODUCING:
Named for the Huayra Roadster and part of our official Pagani collaboration, this luxurious driving boot is handmade from top-grain Italian leather and carbon fiber. With only 250 produced worldwide, it is as rare and timeless as the elegant car that inspired it's design.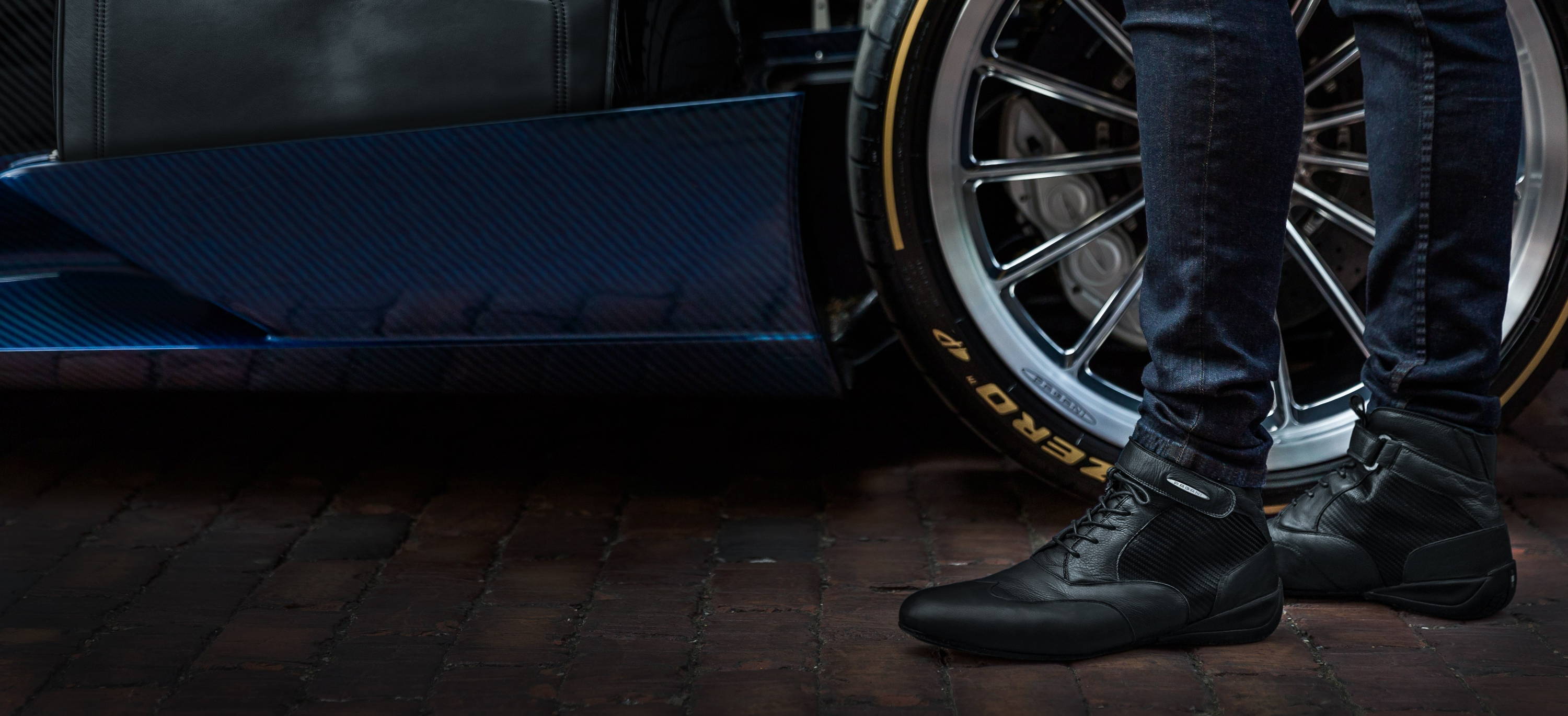 Liquid error (templates/page.gem-26359693417-template line 17): product form must be given a product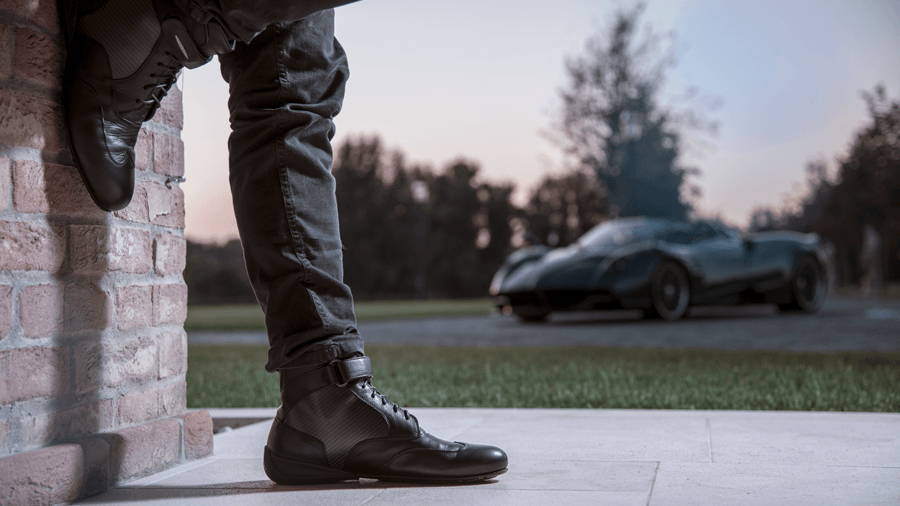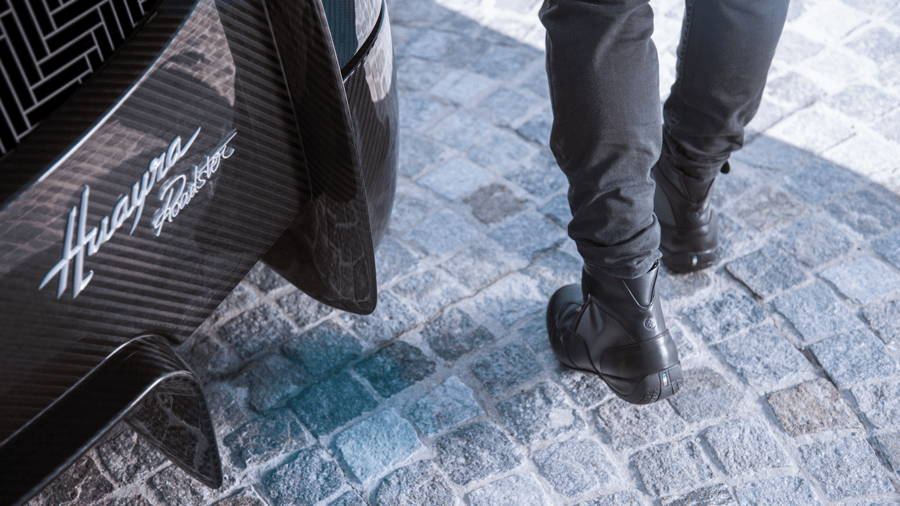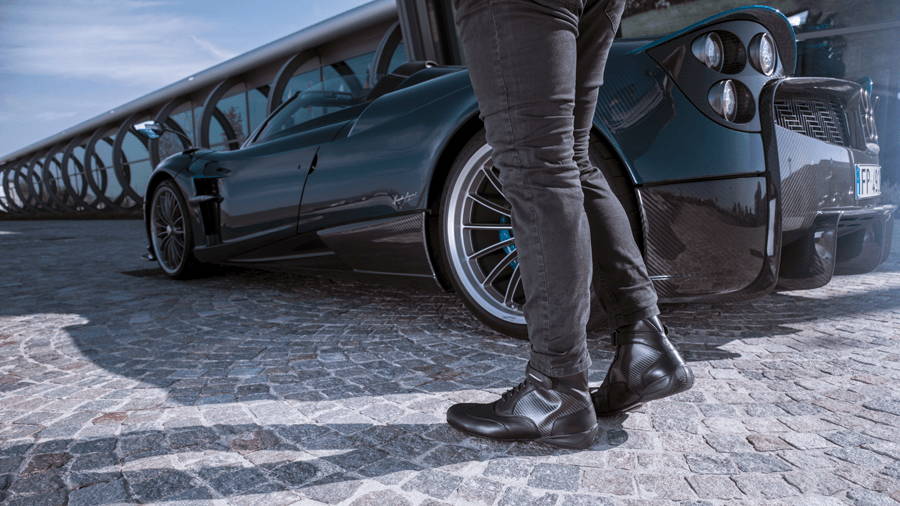 There is beauty in balance. For us, this balance is exemplified by a combination of precision and patience, that have come together to produce something truly extraordinary - The Roadster Driving boot, inspired by the soft elegance of the Pagani Huayra Roadster, and a true product of art meeting science. Handmade in Italy by footwear artisans from a luxurious combination of smooth, top grain leather, CX6 carbon fiber, and CNC + laser etched anodized aluminum hardware, the Roadster features the very best of our performance driving shoe technology, like our patented Roll Control 2.0™ heel technology and low profile EVA cushioning in the forefoot for optimal pedal feel. Part of our official collaboration with Pagani Automobili, this project marks the rewarding end to a two-year design and development process, where nothing was overlooked and no detail was too small.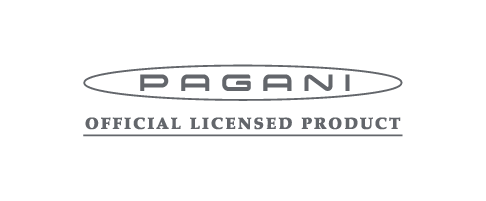 The trademarks PAGANI and Pagani Automobili and Huayra and Zonda are registered trademarks and used under license from HORACIO PAGANI S.P.A., Italy
JOIN OUR STORY: @PILOTISHOES
Follow us for news on upcoming products, sales, and for a daily dose of automotive inspiration!